Jairo Delli - Play Loop EP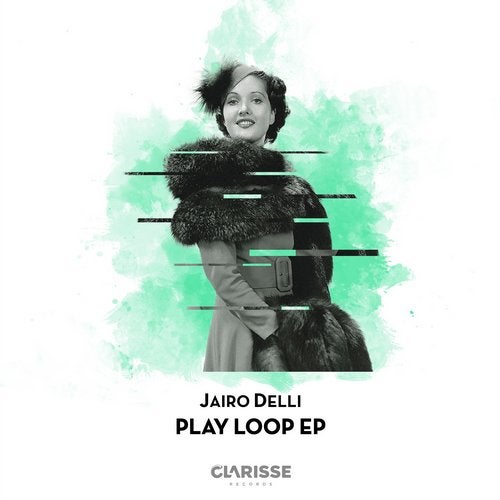 ARTIST Jairo Delli
RELEASE TITLE Play Loop EP
LABEL Clarisse Records
CATALOG 4056813174670
GENRE Tech House
AUDIO FORMAT MP3 320kbps CBR
RELEASE DATE 2020-06-26
MP3 NiTROFLARE -or- ALFAFILE


Jairo Delli

- Play Loop (Original Mix)

06:40 126bpm Amaj

Jairo Delli

- Rolan Play (Original Mix)

06:08 125bpm A#min
House music is no child's play when it comes to Jairo Delli. Workouts for Rawsome Recordings, Cr2, 303 Lovers, Hotfingers and BeatFreak Recordings have already given a top ranking taste of the Tenerife producer, and his Roush hook-up with HAYNES earlier this year ('Get Out') was described by Data Transmission as the work of 'an unstoppable mind from a fast-rising producer trying to define the sound of 2020 tech-house'. The Six Sound Records head arrives at Clarisse with two tracks that haven't got time for playing around.
'Play Loop' is a pure roller demanding that drinks be put down and moves be made. Vocal snippets shaken over the top take in 90s knowhow when it comes to grabbing its audience, overlapping with weightier, all-seeing wisdom. Delli sticks to the dancefloor (and your clothes) like glue, yet brings an air of sexiness borne out of deep perspiration so the immovable object becomes an irresistible force. Play it, loop it, then repeat steps one and two.
Between techy and tetchy with its bassline going over and over and hip-hop flex getting all up in the speakers, 'Rolan Play' is delivered with a vocal bar that, depending on which way your ears are turned, is either being dismissive of the party in hand or is just repeating the nature of the vibe until you fully understand the situation. Either way it's an F-bomb seamlessly switching through tense builds, and creating body heat dealt from another perfect Delli hand.
Release date : Friday the 26th of June 2020 on all download & streaming stores
http://www.clarisserecords.com
http://www.facebook.com/clarisse.records
http://www.soundcloud.com/clarisse-records
http://www.beatport.com/label/clarisse-records/5381
https://www.instagram.com/clarisserecords
http://www.residentadvisor.net/record-label.aspx?id=3966
http://www.twitter.com/clarisserecords
http://www.youtube.com/user/ClarisseRecords