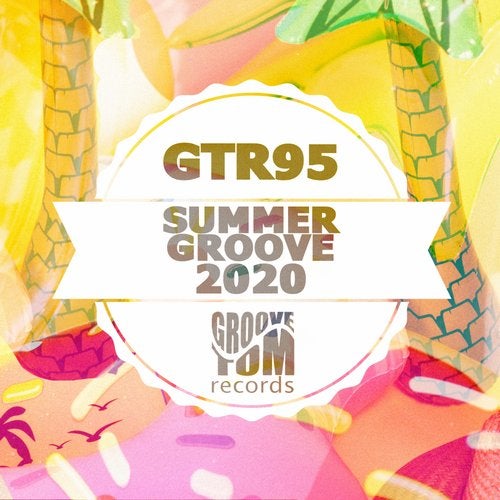 ARTIST VA
RELEASE TITLE SUMMER GROOVE 2020
LABEL Groove Tom Records
CATALOG GTR95
GENRE House, Funky / Groove / Jackin' House
AUDIO FORMAT MP3 320kbps CBR
RELEASE DATE 2020-06-20
MP3 NiTROFLARE -or- ALFAFILE


Luccio B, Matush

- 1995 (Vocal Mix)

05:15 124bpm Cmin

Sexgadget, Christian Desnoyers

- It's A House Thing (Original Mix)

05:57 123bpm Cmin

Alan B, Sexgadget

- Wayback (Original Mix)

10:02 122bpm Dmin

KMDj

- Shined (Original Mix)

04:09 124bpm D#min

Danske Beat

- Groove Addicted (Original Mix)

04:58 124bpm Amin

Sexgadget

- Thing (Matush Remix)

06:47 124bpm D#min

Matush

- Carnival (Original Mix)

06:25 120bpm Amin

Mario Hatchet

- Midnite (Original Mix)

04:40 125bpm A#maj

Etienne, Helene

- Funky Disco 2K20 (Matush Remix)

04:58 124bpm Amaj

Matush

- For You (Original Mix)

06:48 124bpm Cmin

Alex Inc

- BeachBreeze (Original Mix)

07:13 125bpm Amin

Funky Fable

- Funky Mood (Instrumental)

05:14 120bpm Dmin

Matush

- Do You Like Bass (2K17 Remixes) (Seb Skalski Remix)

06:44 121bpm D#min

Soundfire

- Love (Matush Remix)

05:34 125bpm Amaj

Maiqel, Cole Jonique, Pete Berg

- Wide Open (Miqro Remix)

06:38 122bpm A#min

Matush

- SAX (2k19 Mix)

04:56 123bpm F#min

Mario Hatchet

- Back To The House (Club Mix)

05:10 124bpm A#min

Miqro, Pesos

- Saxoholic (Milkwish Remix)

05:31 122bpm C#min

Natalia Moskal

- Better Man (Matush Remix)

06:53 122bpm Gmin

Matush, Paula Bowman

- Where Are You Now (Sunset Mix)

05:43 124bpm C#min
SUMMER 2020 Is Coming ☀️
We love that time and we have selected special 20 tracks
From deeper sounds to classic & funky house.
All in one Various Artists Summer Groove 2020 Compilation.
Groove Tom Records founded in April 2014. This is independed electronic music label. Place for selected music and artists all around the world. Built on over 20 years experience to capture the moment of time. Full of fresh sounds, groove vibes and soul in the music.
Check out all Groove Tom Records platforms on www.groovetomrecords.com.
Peace, Love & House Music 😉