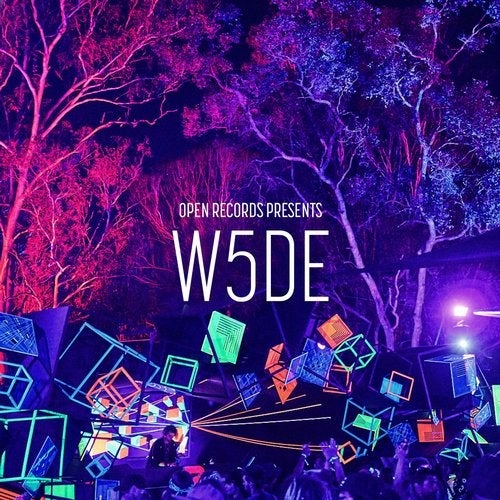 ARTIST VA
RELEASE TITLE W5DE
LABEL Open Records
CATALOG OPNDG062
GENRE Techno (Peak Time / Driving / Hard)
AUDIO FORMAT MP3 320kbps CBR
RELEASE DATE 2020-06-18
MP3 NiTROFLARE -or- ALFAFILE
10 TRACKS:

Ord Rede

- Alkaline (Original Mix)

07:51 122bpm A#maj

Matador

- Faberge (Original Mix)

06:35 126bpm Gmaj

Erphun

- Seenaak (Original Mix)

06:56 126bpm Cmaj

Thankyou City

- Iron Horse (Original Mix)

08:08 123bpm Dmin

Mute

- Modern Talk (Fiord Remix)

06:13 125bpm Amin

Boris Brejcha

- Liebe I'm Detail (Original Mix)

07:19 125bpm A#maj

SQL

- Primitive (Original Mix)

08:19 128bpm Gmaj

Fiord

- Scratching The Sides (Sheff Remix)

07:21 125bpm A#min

Child

- Kuda (Weekend Heroes Remix)

06:14 128bpm Amin

Subfractal

- Down The Rabbit Hole (Original Mix)

06:41 128bpm Dmin

Open Records is proud to present W5DE, the fifth in our series of retrospective compilations celebrating the best music from our extensive back catalogue.
Focused on darker, techno-oriented sounds, this stellar collection includes international heavyweights Matador, SQL, Boris Brejcha, Weekend Heroes, Subfractal, Erphun, Sheff, Fiord and Mute, alongside Aussie innovators Thankyou City, Ord Rede and Child.
To complement the music, each edition of the compilation series features an amazing photo from a premiere Australian event, this time taken at Queensland's Elements Festival in the Sunshine Coast Hinterland by the supremely talented Psymon Photography.