DJ T. - Next Stop Konstantinopel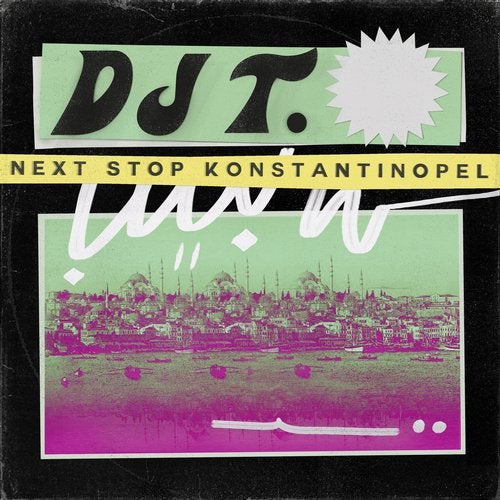 ARTIST DJ T.
RELEASE TITLE Next Stop Konstantinopel
LABEL Get Physical Music
CATALOG GPM586
GENRE Indie Dance, Dark Disco
AUDIO FORMAT AIFF Lossless 1411kbps / MP3 320kbps CBR
RELEASE DATE 2020-06-12
MP3 NiTROFLARE -or- ALFAFILE
AIFF NiTROFLARE -or- ALFAFILE


DJ T.

- Next Stop Konstantinopel (Alien Alien Remix)

08:11 100bpm A#maj

DJ T.

- Next Stop Konstantinopel (Andhim Remix)

06:19 122bpm A#maj

DJ T.

- Next Stop Konstantinopel (Bawrut Remix)

06:44 122bpm A#min

DJ T.

- Next Stop Konstantinopel (Original Mix)

06:46 122bpm A#maj
DJ T. returns to Get Physical this June with 'Next Stop Konstantinopel' featuring remixes from Andhim, Bawrut and Alien Alien.
Taken from his 'Trans Orient Express' LP released in March 2020, 'Next Stop Konstantinopel' sees the storied DJ/Producer in full cosmic mode, with a full throttle discoid chug and fluttering synths going all out for a future-retro vibe loaded with anthemic potential.
Andhim's interpretation plays the tension/release game in fine style via a steadily unfurling house groove that twists rigid electronic drums into swung latin percussion patterns while carefully employed sections of the original's melodies drift in and out of the mix. Rising star Bawrut, a producer known for his ability to deftly fuse disco and house, does exactly what he does best on his version by pushing the original's arpeggiated bassline and slick, digital melodies to the limit and back atop his loose but punchy drums. Rodion and Hugo Sanchez's Alien Alien project close out the EP with a deliciously creepy, dark-disco version complete with tense, shouted vocal refrains and a lazy, menacing crawl that shows how powerful lower tempos can be.
A co-founder of Get Physical as well as a journalist, publisher DJ and remixer, Thomas Koch aka DJ T. has one of the most storied histories in German electronic music and after over 20 years in the game, remains as vital as ever.
https://www.beatport.com/release/next-stop-konstantinopel/2955941