Berlin Underground (1) Dan McKie FLAC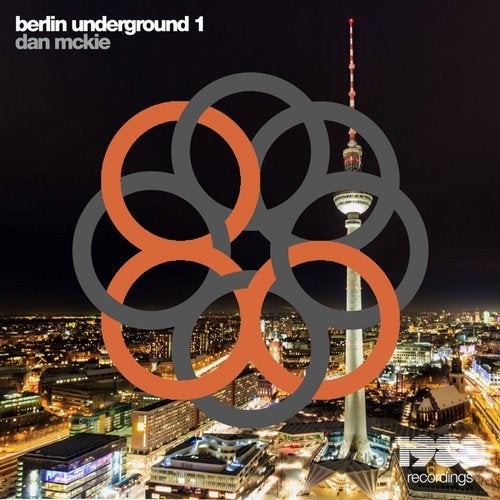 ARTIST VA
RELEASE TITLE Berlin Underground (1) Dan McKie
LABEL 1980 Recordings
CATALOG 80RECBERLIN001
GENRE Tech House, Techno, Melodic, Minimal / Deep Tech
AUDIO FORMAT FLAC Lossless 16bit
RELEASE DATE 2020-02-14
https://www.beatport.com/release/berlin-underground-1/2829951
30 TRACKS:


Dan McKie brings you the 1980 Recordings sound of the Berlin underground.
Carefully selecting 30 tracks of filthy tech house & techno on one compilation.
Put this on and go back to that dark club dancefloors of Berlin.
Stellz

- Dust (Dan McKie Epic Ginger Break Re-Edit) 05:59

125bpm Cmin

Standard Issue

- Dimensions (Original Mix) 07:20

124bpm Dmin

Luis Meza, Rocio Ramirez

- Sante Mi Corazon feat. Rocio Ramirez (Original Mix) 06:20

125bpm Fmin

Dan Mckie

- Fran Duran (Dan McKie & Ian Faze Remix) 05:47

129bpm G#min

Diezel

- Get Right (Original Mix) 06:13

126bpm A#min

techMOUSE

- Lazy (Original Mix) 06:17

126bpm G#min

Dan Mckie

- Getting Away (With It in Arinsal) 08:26

125bpm Dmin

Brandon Tallent

- The Grid Is Calling (Original Mix) 06:51

125bpm D#maj

Alex Franchini

- Nobody (Original Mix) 06:10

125bpm D#min

DirtE

- Back & Forth (Original Mix) 05:43

123bpm Dmin

Digo

- Outlast (Original Mix) 06:45

125bpm A#min

Andrea Casula

- Trompettes Du Jugement (Original Mix) 05:06

126bpm Cmin

Andrea Casula

- La Vallette (Zona Lucento Remix) 07:21

128bpm Emaj

YosTek

- High Low (Original Mix) 07:00

128bpm Dmaj

Electric Tango

- Illusion (Original Mix) 08:36

123bpm Amin

Dan Mckie

- 3.01 (Original Mix) 07:59

123bpm Cmaj

DaZZla, Natalie Page

- Crazy feat. Natalie Page (Zukuto Remix) 07:11

125bpm Amin

DA LO

- Talking 'bout (Original Mix) 05:30

123bpm A#maj

Dan Mckie

- Papi Tiburon (Original Mix) 07:27

129bpm Amin

Noble North

- Jungle (Original Mix) 06:22

123bpm Amin

Mindek

- Tacushi (Original Mix) 07:06

126bpm Amin

DaZZla, Ronny Clark

- Funk Fan (Zifra Remix) 06:14

123bpm A#maj

Dan Mckie

- Paty Kerry (Taach Remix) 06:04

125bpm Bmin

The Jazz Man

- King of the Jungle (Original Mix) 05:54

130bpm Amin

Anton Stellz

- Rift (Original Mix) 06:16

123bpm D#min

Sterbai

- All of Us (Original Mix) 07:10

123bpm Cmin

DCEL

- The Believer (Original Mix) 07:22

124bpm Amin

Anton Stellz

- Lazer (Original Mix) 07:12

125bpm A#maj

Vicvicvic

- I Want It (Original Mix) 06:40

125bpm C#min

Noone Costelo

- Tricky Business (Original Mix) 06:43

124bpm Amin
Download:
This content is for Registered Users Only