PETS THE BEST OF 2019 FLAC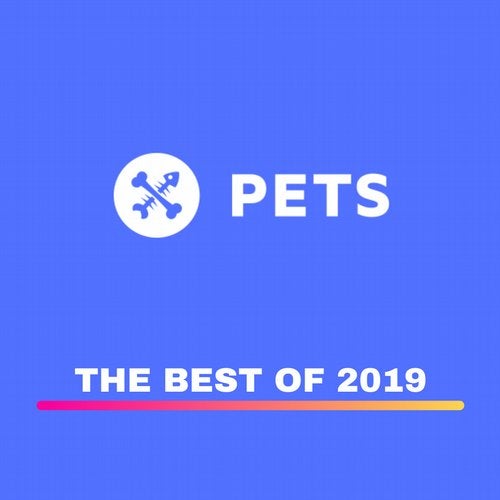 ARTIST VA
RELEASE TITLE THE BEST OF 2019
LABEL Pets Recordings
CATALOG PETSDIG010D
GENRE Melodic House & Techno, Deep House, Tech House, Techno, Indie Dance
AUDIO FORMAT FLAC Lossless 16bit
RELEASE DATE 2020-01-03
https://www.beatport.com/release/the-best-of-2019/2801414
13 TRACKS:


REVIEW
It's been another great year for Catz 'N' Dogz's Pets Recordings imprint. If you missed any of the Polish imprint's many essential releases, fear not, as help is at hand via this top-notch round up of their biggest cuts of 2019. There are naturally plenty of contributions from the label's popular head honchos, with highlights including Andhim's evocative, acid-sporting vocal remix of "Would You Believe", a suspenseful contemporary dream house rework of "There" by Terr and a deliciously retro-futurist house take on "New Love" by Gerd Janson. Elsewhere, top picks include the warehouse-ready throb of Truncate's "Pressure", the pitched-down darkroom chug of "Rattlesnake" by Psychemagik and the drowsy deep house/UK garage fusion of Black Loops' "Keep A Secret".
Catz 'n Dogz

- Would You Believe feat. Jono McCleery (andhim Remix) 06:15

122bpm Emaj

Bryan Kessler

- Party Like You're Not Alive (Original Mix) 06:21

124bpm Dmin

Dalfie

- Can't Think Right Now (Original Mix) 06:42

124bpm Amaj

Psychemagik

- Rattlesnake (Original Mix) 06:20

120bpm Amin

Catz 'n Dogz

- There feat. James Yuill (Terr Remix) 06:04

122bpm F#min

blondewearingblack, Rogue D

- Hard N' Deep (Polymod Remix) 05:55

128bpm C#min

Black Loops

- Keep a Secret (Original Mix) 06:58

129bpm Amin

Catz 'n Dogz

- Wave feat. ZENSOFLY & Maxville (Justin Martin Remix) 05:42

124bpm Fmaj

Tripmastaz, Guti

- R U Happy (D'Julz Remix) 06:43

126bpm Amaj

Truncate

- Pressure (Original Mix) 04:43

130bpm Gmaj

Mathias Kaden

- Distant Horizon (Catz 'n Dogz Remix) 07:36

127bpm A#min

Catz 'n Dogz

- New Love (Gerd Janson Remix) 06:07

127bpm Amin

Metropolitan Soul Museum

- Spiders From Stars (Original Mix) 04:10

115bpm Gmaj
Download: NiTROFLARE - ALFAFILE