Beatfreak Annual 2019 FLAC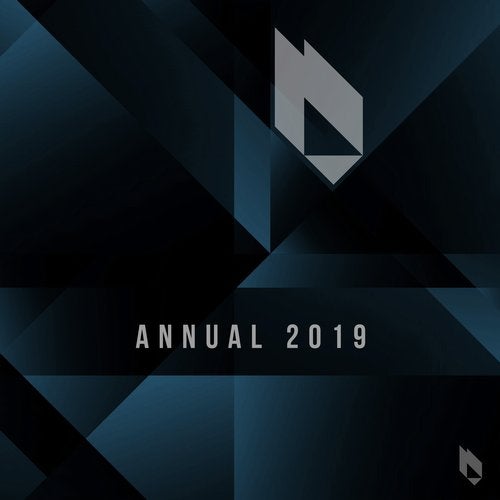 ARTIST VA
RELEASE TITLE Beatfreak Annual 2019 Compiled By D-Formation
LABEL BeatFreak Recordings
CATALOG FMTCD041
GENRE Melodic House & Techno, Progressive House
AUDIO FORMAT FLAC Lossless 16bit
RELEASE DATE 2019-12-06
https://www.beatport.com/release/beatfreak-annual-2019-compiled-by-d-formation/2784842
41 TRACKS:


An end of a great year is near to come. To celebrate the amazing 2019 the label boss D-Formation has compiled some of the Beatfreak's best sellers of the year. We enjoy wonderful music by himself D-Formation, Dmitry Molosh, Citizen Kain, Rafael Cerato, Chus & Ceballos, D-Nox, Lonya & Dj Zombi, Matchy, Andre Winter, Stas Drive and many more... A compilation highly recommended!
D-Formation

- Closer (Original Mix) 07:23

123bpm C#min

Dmitry Molosh

- Edge (Original Mix) 07:26

121bpm Dmaj

Rafael Cerato

- Home (Chus & Ceballos Remix) 06:16

125bpm Fmaj

Stas Drive

- Getaria (Original Mix) 08:36

124bpm Bmaj

D-Nox, Lonya, DJ Zombi

- Fuze (D-Formation & Citizen Kain Remix) 08:11

123bpm Gmaj

Matchy

- Standstill Space (Original Mix) 08:13

125bpm Fmaj

Choopie, Golan Zocher

- Inception (Original Mix) 08:02

120bpm F#maj

Wally Lopez

- Pegasus (Andre Winter Remix) 07:21

126bpm Dmaj

D-Formation

- Endless (Original Mix) 07:20

120bpm D#maj

Kastis Torrau

- Revolve (Original Mix) 08:07

122bpm Amaj

Tom Zeta

- Quite (Original Mix) 07:25

126bpm F#min

Rafael Cerato

- Sermon On The Mouth (Original Mix) 07:51

123bpm Gmaj

Hells Kitchen, Morphing Spot

- Freya (D-Formation & Grazze Remix) 07:03

125bpm G#min

Dmitry Molosh

- Compass (Original Mix) 07:00

120bpm Bmin

Gai Barone

- The Bat (Original Mix) 07:34

120bpm Amaj

D-Formation

- Dope (Original Mix) 07:47

121bpm Gmin

Melody Stranger

- Mens Sana (Original Mix) 07:09

124bpm Emaj

Mononoid

- Attica (Original Mix) 07:17

123bpm Amaj

Stephan Jolk

- Versoria (D-Formation, GRAZZE Remix) 07:24

122bpm Gmin

Hells Kitchen

- Bel Canto (Paul Anthonee Redition) 07:21

124bpm Dmin

Rauschhaus, Paradoks

- Amethyst (Original Mix) 07:48

124bpm Emin

Stas Drive

- Spektra (Original Mix) 08:13

122bpm Cmaj

Stiven Rivic, Michael & Levan

- Debris (Original Mix) 07:16

120bpm Amin

D-Formation

- Sian (Original Mix) 07:21

124bpm Cmin

Simos Tagias

- Down To Earth (Original Mix) 07:44

124bpm Emaj

Aves Volare

- The Arrival (Sophtness Mix) 07:20

124bpm D#maj

Starkato

- Enjoy The Silence (Original Mix) 06:43

125bpm Cmin

Miguel Payda

- Definition (Original Mix) 07:11

118bpm Amin

IKARIUS, Dhakka

- Darkside (Original Mix) 07:12

125bpm Dmin

Gabe, Melody Stranger

- Forest (Original Mix) 07:40

123bpm Cmaj

Mononoid

- Kiruna (Original Mix) 07:42

124bpm A#maj

Alfonso Muchacho

- Invo (Original Mix) 06:11

98bpm Cmin

Stephan Jolk

- Siderea (Original Mix) 05:58

120bpm Bmin

Fernando Olaya

- Ka't (Original Mix) 08:35

123bpm Amaj

Replicanth

- With You (Original Mix) 08:08

120bpm Fmaj

FiveP

- Simmetry (Original Mix) 06:42

124bpm Cmaj

Rolling Hackers

- Nexus 6 (Original Mix) 05:52

120bpm Gmaj

Pysh

- Blessed (Original Mix) 05:20

123bpm Amin

Rob Kali

- Sindhi (Original Mix) 09:30

122bpm Gmin

Add-us

- In A Hurry (Original Mix) 07:38

122bpm A#min

Packim

- Breaking Balls (Original Mix) 06:53

123bpm Gmaj
Download: NiTROFLARE - ALFAFILE