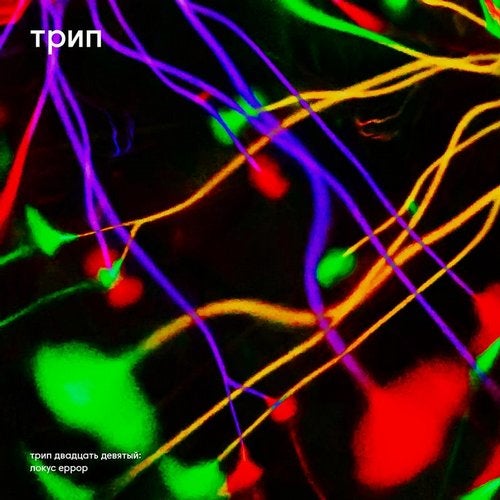 ARTIST VA
RELEASE TITLE locus error
LABEL Trip
CATALOG TRP029
GENRE Techno, Trance, Electronic
AUDIO FORMAT FLAC Lossless 16bit
RELEASE DATE 2019-12-13
https://www.beatport.com/release/locus-error/2795799
12 TRACKS:


TRIP presents locus error, a new double vinyl concept album. Moving beyond the scope of the traditional, arbitrarily compiled VA, TRIP's conceptual approach brings together a range of artists around a uniting theme, supplying a sense of cohesion and narrative thrust.
Like Noel Saavedras accompanying artwork, the narrative is vibrant yet nightmarish, a vision of classic trance music, including its psy side, refracted through 's fearless, oddball aesthetic. Nina Kraviz sets the tone with 'test'. Kyokas link coaxes you in with suggestive murmurs from all angles like an auditory hallucination. Ryan James Ford and ANTIGONE make label debuts, while SOPHIE and Juliana Huxtable unite for the first time as Analemma - a formidable pairing with an abstract offering, merging trance elements, metallic and corporeal sound design with vintage euphoria.
TRIP misfits PTU do their best to upset your sense of time and meter with two modern psy trance interpretations. Carlota contributes the nervously optimistic title track. Alan Backdrops hair and pulse raising yet classy nizaj clears the way for the grand finale: X-Dreams murky, mesmeric and minimalistic genre classic superintelligence. On the digital a clever mix that was previously unreleased outside Japan will be released. Masters sit alongside newcomers to the form, on an LP for dancers deep in a fugue state.
Nina Kraviz

- test (Original Mix) 00:38

155bpm F#min

Ryan James Ford

- Royal Legion (Original Mix) 04:45

138bpm D#min

Kyoka

- Link (Original Mix) 04:19

130bpm Amin

Analemma

- Plunging Asymptote (Original Mix) 04:37

136bpm Amaj

PTU

- Black Smokers (Original Mix) 04:26

140bpm Amin

Antigone

- DANCE (Original Mix) 03:00

147bpm Dmin

Carlota

- locus error (Original Mix) 04:00

145bpm Emin

PTU

- (M1n0r) F1ss10n (Original Mix) 05:27

150bpm Bmaj

Analemma

- Liminal Crisis (Original Mix) 02:28

160bpm F#min

Alan Backdrop

- Nizaj (Original Mix) 08:24

138bpm Amin

X-Dream

- superintelligence (Original Mix) 05:28

142bpm Gmin

X-Dream

- Superintelligence (Clever Mix) 05:54

142bpm Gmin
Download: NiTROFLARE - ALFAFILE