Shir Khan Presents Exploited Ghetto Trax Vol. 5 EXPDIGITAL193 FLAC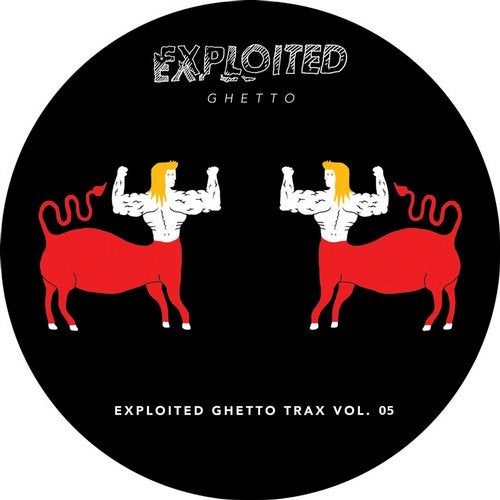 ARTIST VA
RELEASE TITLE Shir Khan Presents Exploited Ghetto Trax Vol. 5
LABEL Exploited
CATALOG EXPDIGITAL193
GENRE Deep House, Techno, House
AUDIO FORMAT FLAC Lossless 16bit
RELEASE DATE 2019-12-13
https://www.beatport.com/release/shir-khan-presents-exploited-ghetto-trax-vol-5/2734809
21 TRACKS:


In 2015 Exploited has expanded their name to include Exploited Ghetto, a sub-label that brings new acts into the scene and from people yet not in the Exploited roster. The current roster includes Kotelett & Zadak, Martin Waslewski, Christian Nielsen, Enduro Disco, Tigerskin, DJ Qness plus various guest appearances. Exploited Ghetto Trax Vol. 05 sums up 20 Exploited Ghetto Tracks from 2019.
REVIEW
Some 12 months after we offered lavish praise for its predecessor, volume five in Shir Khan's "Exploited Ghetto Trax" compilation series arrives. As usual, he's selected some absolute bombs from the Exploited catalogue, enthusiastically sprinting between the drowsy deep house warmth of Kotelekk and Zadak's "The Big Feeling", the jazzy peak-time breakbeats of Enduro Disco, the heart-warming disco-house rush of Art LeRock's "When", the late night deep-tech hypnotism of Marcus Meinhardt's Innervisions-esque "House of Beats (Dub)" and the snappy early morning heaviness of Anti-Anti's warehouse-ready "Heat". There are naturally plenty more highlights elsewhere across the set, but for space reasons we can't champion them all. In a word: essential.
Tigerskin, Jack Jenson

- Heart Beat feat. Isis (Instrumental) 04:42

115bpm Amin

Kotelett & Zadak

- The Big Feeling (Original Mix) 07:38

124bpm A#maj

Luna City Express

- Dignity feat. Robert Owens (David Morales Red Zone Remix) 07:09

125bpm Gmin

Moullinex, Felipe Gordon

- Trabalho (Original Mix) 05:10

124bpm A#min

Ant LaRock

- Grown Ups (Original Mix) 05:17

121bpm D#min

Enduro Disco

- I Gave All (Original Mix) 08:47

117bpm Amin

Tigerskin, Jack Jenson

- Your Eyes feat. Frank Binke (Original Mix) 05:14

122bpm Amin

Ant LaRock

- When (Original Mix) 05:09

124bpm Amin

DJ Qness

- Trip To Ibiza (Original Mix) 07:28

122bpm Amin

Martin Waslewski

- Rarara (Original Mix) 06:15

123bpm Dmaj

Marcus Meinhardt

- House Of Beats (Dub) 06:27

120bpm Cmaj

Christian Nielsen

- Sin (Original Mix) 05:24

123bpm Emin

Dan Buri

- Azul (Original Mix) 06:48

120bpm D#min

Heliotype

- Safe From Harm (Original Mix) 03:01

122bpm Amin

Soul Goodman

- What You Do (Original Mix) 06:22

126bpm Dmin

Bombay Traffic

- Move Like Zombie (Instrumental) 05:15

123bpm Emaj

JTJ

- Disco Ball feat. Bubblewrappe (Original Mix) 04:38

126bpm Dmin

Anti-Anti

- Heat (Original Mix) 06:58

124bpm G#min

Joyce Muniz

- Microdosing (Original Mix) 06:16

125bpm Amin

Javier Orduna

- Gaelito (Original Mix) 06:46

123bpm Bmin

DJ Qness

- Trip To Ibiza (Piano ReEdit) 07:28

122bpm Amin
Download: NiTROFLARE - ALFAFILE