Best of Senso Sounds 2019 FLAC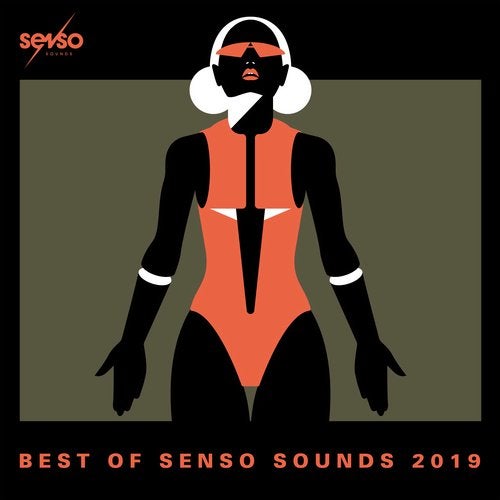 ARTIST VA
RELEASE TITLE Best of Senso Sounds 2019
LABEL Senso Sounds
CATALOG SENSO060
GENRE Techno
AUDIO FORMAT FLAC Lossless 16bit
RELEASE DATE 2019-12-13
https://www.beatport.com/release/best-of-senso-sounds-2019/2776089
15 TRACKS:


Senso Sounds fifth year has without a doubt been one of its best in terms of a string of very strong releases by some of the scene's protagonists as well as some promising newcomers, reflected in this 2019 'best of' collection.
Oliver Huntemann's own 'Nordpol' takes the lead and transmits an icey atmosphere, razor sharp synths cutting through the mix over a muscular bassline and Huntemann's trademark precision-hard drums followed by Lilly Palmer's 'Listen To Me', a fearsome, driving bomb with clattering percussion and some huge moments, before label regular Andre Winter and Lilly Palmer team up to twist new levels of drive and grit out of Teenage Mutants & Frankyeffe's 'Run".
'Don't Know' by Carlo Ruetz is followed by Maksim Dark's 'Chainsaw' to keep with the vibe, followed by 'Caterpillar' a lean, focussed and deadly example of Hidden Empire's craft - synths. French producer Olivier Giacomotto contributes an electro infused rework of 'Oliver Huntemann's Vertigo' taken from the Paranoia Remixes.
Shaded brings his A game, with a trippy, lean burner intriguingly titled 'I Got Haters', before 'Thrill' by Maksim Dark and Joran van Pol features a track from the Kontakt series which was kicked off this year by Oliver Huntemann & Andre Winter's 'Reeperbahn' which is also included here.
Longtime Senso collaborator Andre Winter also his 'Carte Noire', a strong techno banger, featuring dystopian detuned synth lines and diamond-hard beats, before Aitor Ronda from Barcelona provides 'Hunter Moon'. Carbon offers up 'Softly Twisted' - an apt description of the track which teases with a silky groove before providing a slamming, slightly wonky dancefloor workout.
The 'Best Of' can't be complete without 'Fire' by DJ Kon' featuring Cari Golden, certainly one of this years highlihts. Finally
Hamburg native Heerhorst drops 'Prisma', a deep, atmospheric techno cut that displays the producer's affinity of massive, thick blasts of synth noise, before Huntemann & Winter round off the impressive collection.
Oliver Huntemann

- Nordpol (Original Mix) 06:40

126bpm Gmaj

Lilly Palmer

- Listen To Me (Original Mix) 06:56

128bpm Bmin

Frankyeffe, Teenage Mutants

- Run (Andre Winter & Lilly Palmer Remix) 06:41

128bpm Emin

Carlo Ruetz

- Don't Know (Original Mix) 07:11

126bpm G#maj

Maksim Dark

- Chainsaw (Original Mix) 06:50

125bpm Gmaj

Hidden Empire

- Caterpillar (Original Mix) 06:42

126bpm Gmaj

Oliver Huntemann

- Vertigo (Olivier Giacomotto Remix) 07:14

121bpm Cmaj

Shaded (LA)

- I Got Haters (Original Mix) 05:52

126bpm Fmaj

Maksim Dark, Joran Van Pol

- Thrill (Original Mix) 06:16

125bpm Amaj

Andre Winter

- Carte Noire (Original Mix) 06:27

130bpm Dmaj

Aitor Ronda

- Hunter Moon (Original Mix) 05:12

126bpm Amin

Carbon

- Softly Twisted (Original Mix) 06:51

126bpm Emaj

Cari Golden, DJ Kon'

- Fire (Original Mix) 07:02

125bpm Fmaj

Heerhorst

- Prisma (Original Mix) 06:25

126bpm Dmin

Oliver Huntemann, Andre Winter

- Reeperbahn (Original Mix) 06:55

126bpm Dmaj
Download:
This content is for Registered Users Only