Dub Fund, Pt. 15 KLLKTR015DF FLAC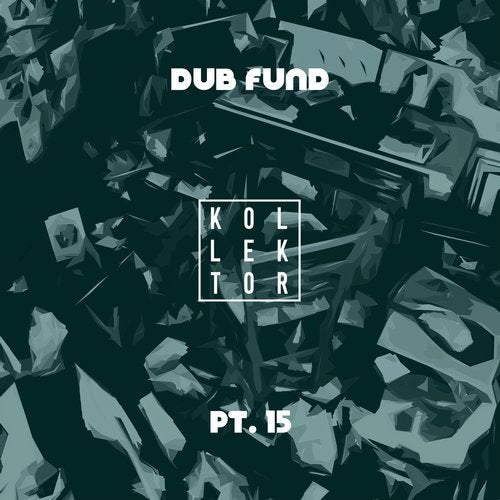 ARTIST VA
RELEASE TITLE Dub Fund, Pt. 15
LABEL Kollektor
CATALOG KLLKTR015DF
GENRE Dub, Techno, Ambient
AUDIO FORMAT FLAC Lossless 16bit
RELEASE DATE 2019-12-06
https://www.beatport.com/release/dub-fund-pt-15/2782378
25 TRACKS:


"Dub Fund" series of compilations where we've collected only music with different sounds of Dub and Ambient music.
Soela

- One and Only (Original Mix) 05:47

116bpm Dmin

F.L.O.

- Nordstern (Original Mix) 05:50

122bpm Gmin

Fluxshine

- Citadel (Original Mix) 06:35

120bpm Amin

Float & Rutz

- 201 Dub (Original Mix) 08:03

127bpm Amin

Andreas Lutz

- Return (Original Mix) 02:54

148bpm Bmin

Refectori

- Exploració d'eix (Original Mix) 05:49

90bpm Bmin

Over8

- Ogle 1 (Original Mix) 05:59

120bpm D#min

Electronic Bizarre

- Cloudy Sky (Original Mix) 03:10

124bpm Emaj

New Employee

- Closed (Original Mix) 03:26

115bpm Amin

Lekwats

- Explosives (Original Mix) 08:49

102bpm A#maj

BCFHBH

- Ingla-Ish (Original Mix) 06:59

118bpm Gmin

Eugeen

- Egg (Original Mix) 08:24

╳bpm A#maj

Kosma Solarius, Tranquilogen

- Red Twister (Original Mix) 08:08

86bpm F#maj

Foog

- Still (Remaster) 05:37

90bpm Cmaj

Schulz Audio

- Small Piece 2 (Original Mix) 07:13

111bpm Amin

CRANKER R

- Baltico (R.Hz Remix) 07:50

116bpm Gmin

Sertax

- Shield You from the Darkness (Original Mix) 09:56

105bpm Amin

Aashya

- Deep Delta (Original Mix) 09:00

174bpm Dmin

Prelude

- Wandering Soul (Original Mix) 01:51

╳bpm F#maj

Spoq

- Happy Bugs (Original Mix) 03:02

115bpm C#maj

Entite

- Source's Shadow (Original Mix) 07:04

120bpm Emaj

Giriu Dvasios

- Guolis (Original Mix) 04:48

120bpm Gmin

Subset

- Amino Acids (Original Mix) 06:40

118bpm Amin

Avguchenko

- Naked Sun (Original Mix) 09:02

120bpm Amin

Andreas Lutz, Hansi Raber

- Daemon 002 6 (Original Mix) 05:55

120bpm Amaj
Download: NiTROFLARE - ALFAFILE