Joey Negro's 2019 Essentials FLAC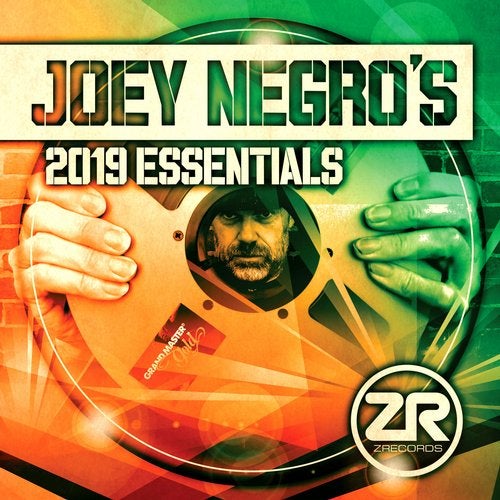 ARTIST VA
RELEASE TITLE Joey Negro's 2019 Essentials
LABEL Z Records
CATALOG ZEDDCD048DD
GENRE Disco / Nu Disco, Indie Dance
AUDIO FORMAT FLAC Lossless 16bit
RELEASE DATE 2019-12-06
https://www.beatport.com/release/joey-negros-2019-essentials/2764645
18 TRACKS:


Z Records 2019 Essentials is in many respects a similar proposition to the successful Remixed with Love series, be it slightly more housey in places. This album contains 4 exclusive new JN remixes of disco classics from Double Exposure, The O'Jays, Tamiko Jones and Delia Renee. Along with these are a selection of the best Joey Negro remixes from what has been a great year musically including his reworks of CeCe Peniston, Horse Meat Disco feat Kathy Sledge and Sunkids. JN also originated some new music in 2019 under the aliases of Mistura, Doug Willis and Lakeshore Commission which are also included. Add to this remixes of ZR classics from Grant Nelson, Crakazat and Dr Packer. Only 1 of the 19 songs has been available on CD before.
REVIEW
This excellent collection from Z Records draws together some of boss man Joey Negro's favourite label cuts of 2019, many of which he of course had a hand in either producing or remixing. There are naturally tons of superb multi-track remixes of disco gems old and new (see the versions of the O'Jays, Delia Renee, Tamiko Jones and Double Exposure), as well as fresh revisions of vintage Joey Negro house productions under other aliases (Doug Willis, Z Factor, Foreal People) and a swathe of killer cuts that join the dots between disco and house (Sunkids and Chance, Four80 East and CeCe Peniston, Bobby D'Ambrosia and Michelle Weeks). Throw in tracks and remixes from the likes of Fouk, Crackazat and Lay-Far and you have a superb collection of peak-time-ready workouts.
Delia Renee

- You're Gonna Want Me Back (Joey Negro Disco Blend) 08:06

120bpm Emin

Doug Willis

- Dancin' 2020 (Joey Negro Extended Rebuild) 07:56

121bpm Cmaj

Chance, Sunkids

- Rescue Me (Joey Negros In Full Swing Mix) 07:31

124bpm Amin

AC Soul Symphony

- K-Jee (Joey Negro Philly World Mix) 08:06

121bpm A#maj

CeCe Peniston, Four80East

- Are You Ready? (Joey Negro Redemption Mix) 06:46

122bpm A#maj

Z Factor

- Gotta Keep Pushin' (Grant Nelson Remix) 06:12

125bpm Dmin

Michelle Weeks, Bobby D'Ambrosio

- Moment Of My Life (Joey Negro Dubwise Re-Organ-ization) 08:51

121bpm A#min

Neapolitan Soul

- Welcome To The Dub (Phunky Trip) (Original Mix) 11:42

121bpm Bmin

Mary Gold

- Dancing (Original Mix) 10:01

110bpm Amin

Lakeshore Commission

- Together (Right Now) (Joey Negro's Raw Uncut Mix) 07:16

120bpm Amin

Crackazat

- Some Day (Original Mix) 05:44

122bpm D#min

Mistura, Angela Johnson

- Do You Love Me? (Joey Negro Extended Vocal Mix) 07:45

123bpm A#maj

Jkriv, adeline Michelle

- Vertigo (Yuksek Remix) 05:31

120bpm Amin

Foreal People

- Shake (Dr Packer Re-Shake) 06:12

120bpm A#maj

Raquel Rodriguez

- We Go Together (Joey Negro Groove Style Dub) 05:46

120bpm D#min

Joey Negro, Angela Johnson

- In Search Of The Dream (Lay-Far Remix) 06:31

123bpm Cmin

Joey Negro

- Distorting Space Time (Fouk Remix) 06:51

122bpm D#maj

Synergy, Donnell Pitman

- More People Than Me (Original Mix) 06:46

111bpm A#min
Download: NiTROFLARE
-

This content is for Registered Users Only