Best Of Toolroom 2019 TOOL85801Z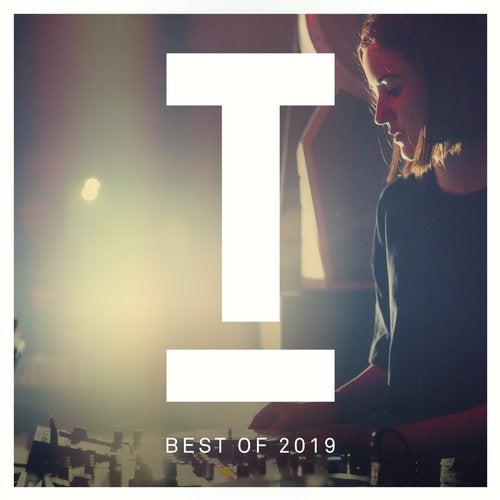 ARTIST VA
RELEASE TITLE Best Of Toolroom 2019
LABEL Toolroom
CATALOG TOOL85801Z
GENRE House, Tech House
AUDIO FORMAT FLAC Lossless 16bit
RELEASE DATE 2019-11-22
https://www.beatport.com/release/best-of-toolroom-2019/2761974
60 TRACKS:


As 2019 begins to fade it's time to reflect on another momentous year of music as Toolroom releases its annual 'Best Of' compilation showcasing one of our most exciting years to date! Best Of Toolroom 2019 features 60 of the biggest tracks on the label including artists Leftwing : Kody, Jack Back, Mark Knight, KC Lights, Weiss, Illyus & Barrientos, Alan Fitzpatrick, Booka Shade, Hannah Wants, Kevin Knapp, Martin Ikin, Eli Brown, Amine Edge & DANCE, Todd Terry, Danny Howard plus many more! Our #ToolroomFamily resident Maxinne expertly rounds up 2019 with 2 full length DJ Mixes moving from House to Tech House to Techno!
REVIEW
It has been quite a year for the Toolroom institution. Celebrating their 15th birthday last year, they weren't ones to rest on their laurels, instead going full steam ahead with a bunch of genre defining compilations this year. But most importantly they have been instrumental in the comeback of funky house after a 20 year dormancy, with killer releases by the likes of Weiss, Cashio and boss man Mark Knight himself. Add to that one banging party at Chicago Social Club for Amsterdam Dance Event and it's evident that these guys are proper 24 hour party people. With a glorious year sadly coming to an end, celebrate a wonderful one that was on Best Of Toolroom 2019 with highlights not limited to: the rework of the Cevin Fisher classic "Freaks Come Out" by Jack Back, Hannah Wants & Kevin Knapp's deep down and dirty "Call Me" (extended mix), UK heroes Alan Fitzpatrick & Wheats delivering the certified banger "M27" and New York legend Todd Terry teaming up with Tuff London on "Psychodrama" featuring Jasmien Nanhekhan. If that was not enough, ascendant producer Maxinne delivers two mixes compiling all the tracks: one smooth House mix followed by a thumping Tech House mix.
Cevin Fisher, Jack Back

- 2000 Freaks Come Out (Extended Mix) 06:40

125bpm Dmin

Mark Knight, Danny Howard

- You Can Do It Baby (Extended Mix) 06:03

123bpm Cmin

Leftwing : Kody

- I Feel It (Extended Mix) 05:52

126bpm D#min

KC Lights

- SOL (Extended Mix) 05:08

125bpm A#maj

Kevin Knapp, Hannah Wants

- Call Me (Extended Mix) 05:52

126bpm Amin

Illyus & Barrientos

- Shout (Extended Mix) 05:42

125bpm A#min

Niki Darling, Maxinne

- Something In Our Life feat. Niki Darling (Extended Mix) 06:09

124bpm C#min

Weiss (UK)

- Let Me Love You (Extended Mix) 06:21

123bpm Amin

Alan Fitzpatrick, Wheats

- M27 (Extended Mix) 05:56

124bpm Amaj

Booka Shade

- Trespass 2019 (Mark Knight Extended Mix) 06:39

125bpm A#min

Martin Ikin, Hayley May

- How I Feel (Extended Mix) 06:15

124bpm A#min

Ben Remember

- It Ain't Easy (Extended Mix) 06:27

125bpm A#maj

Sllash & Doppe

- Aguella (Extended Mix) 06:45

124bpm G#min

Eli Brown

- Always (Extended Mix) 05:23

125bpm Cmin

Amine Edge & DANCE

- Baby Don't Go (Extended Mix) 05:38

125bpm Gmin

Mark Knight, Mr. Roy

- Something About U (Extended Mix) 06:57

125bpm G#min

Todd Terry, Tuff London, Jasmien Nanhekhan

- Psychodrama feat. Jasmien Nanhekhan (Extended Mix) 07:04

125bpm Dmin

PAX

- Rave Me (Extended Mix) 06:28

124bpm Amin

Alex Mills, Danny Howard, Illyus & Barrientos

- Need (Extended Mix) 05:44

124bpm Emin

Kideko

- Give It Up (Extended Mix) 05:49

124bpm Emin

Maxinne

- Just Wanna (Extended Mix) 06:10

125bpm C#min

Cevin Fisher, Siege

- Consciousness (Extended Mix) 06:07

126bpm Gmin

Sharam Jey, Andruss, Dewitt Sound

- Right Back feat. Dewitt Sound (Extended Mix) 06:24

125bpm Fmaj

Friend Within

- Waiting (Extended Mix) 06:13

124bpm Bmin

Tube & Berger

- Guess Who's Jack (Extended Mix) 06:24

125bpm Amin

Mark Knight

- The Mystery Of Old Ma Clifton (Extended Mix) 06:46

124bpm Gmin

Tuff London

- Something (Extended Mix) 06:47

125bpm Fmaj

The Golden Boy

- Pianoloco (Extended Mix) 06:32

123bpm C#maj

Wheats

- Slip (Extended Mix) 06:12

124bpm Bmin

Huxley

- Made Up My Mind (Extended Mix) 05:42

125bpm Fmaj

Martin Ikin, Hayley May

- Following feat. Hayley May (Extended Mix) 05:51

126bpm A#min

Sllash & Doppe

- Gingoba (Extended Mix) 06:16

124bpm Gmin

Mendo

- Get A Funk (Extended Mix) 06:12

124bpm Amin

Javi Bora

- Blasting (Extended Mix) 06:23

122bpm Gmin

Dakar

- Hold Fast (Extended Mix) 06:04

125bpm D#min

Dale Howard

- Rogue Keys (Extended Mix) 07:25

125bpm Gmin

Opolopo

- Sickla Side Push Shuffle (Extended Mix) 06:52

124bpm Gmin

Secondcity

- Love That I've Wasted (Extended Mix) 06:46

124bpm Dmin

Illyus & Barrientos

- The One (Extended Mix) 05:50

125bpm Cmin

Raumakustik

- Mother Bassline (Extended Mix) 06:06

124bpm Dmin

Ben Remember

- Wurkin (Extended Mix) 06:42

125bpm F#min

Cashio

- Dancing (With Me) (Extended Mix) 05:12

124bpm Fmaj

Siege

- Thinking (Extended Mix) 06:47

125bpm Cmin

Dosem

- Unfolding (Extended Mix) 06:12

125bpm Fmaj

Sean Finn, DJ PP

- Vision of Love (Extended Mix) 06:16

125bpm Dmaj

MANT, Hayla

- Lonely Days (Extended Mix) 07:03

126bpm Gmin

Frederick & Kusse

- She Don't Know How (Extended Mix) 06:03

122bpm Cmin

David Tort, DJ Ruff

- Wild Girl (Extended Mix) 06:35

124bpm Dmin

DJ S.K.T

- Raindrops (Extended Mix) 06:06

126bpm Amin

Brown Sneakers, PEZNT

- You Know What (Extended Mix) 05:49

123bpm F#min

Mason

- Rhythm In My Brain (Extended Mix) 05:18

124bpm F#min

Andrew Meller

- 2000 Souls (Extended Mix) 06:11

125bpm Cmin

Adrian Hour

- Artikel (Extended Mix) 07:28

123bpm Fmaj

Simon Kidzoo

- Gah Damn (Extended Mix) 05:40

125bpm Emin

DJ Gomi, Mike Ivy, Luv Junkie

- Touch (Frederick & Kusse Extended Mix) 06:12

125bpm A#maj

Redux Saints, Mr. Oz

- The Power (Extended Mix) 05:56

124bpm Amin

Dombresky, Lucati

- Like This (Extended Mix) 04:37

125bpm Dmin

Thomaz Krauze

- Giving Up (Extended Mix) 05:47

123bpm Amin

Fabio Neural, DJ Fronter

- Remeniss (Extended Mix) 06:04

126bpm Amin

Husko

- Strange (Extended Mix) 06:16

125bpm Dmin
Download: NiTROFLARE - ALFAFILE