Bar25 Zeitgeist Vol. 5 BAR25107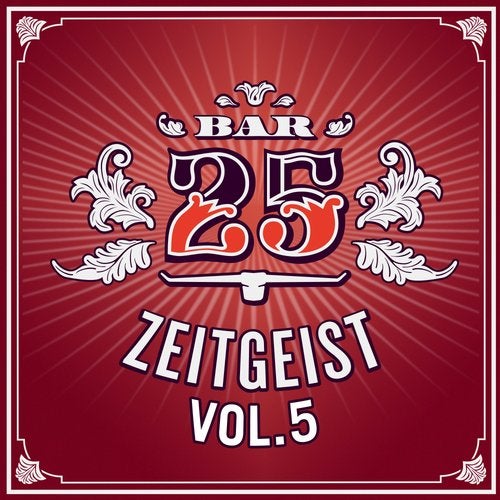 ARTIST VA
RELEASE TITLE Bar25: Zeitgeist Vol. 5
LABEL Bar 25 Music
CATALOG BAR25107
GENRE Melodic House & Techno, Deep House, Electronica / Downtempo, House, Techno, Indie Dance
AUDIO FORMAT FLAC Lossless 16bit
RELEASE DATE 2019-11-08
https://www.beatport.com/release/bar25-zeitgeist-vol-5/2751743
17 TRACKS:


Long ago, we met on a path of freedom, joy and timeless moments. That is what our ¨Zeitgeist¨ compilations are all about. Today, we present you the 5th version of this series, in which the past and the future converge. This time, there is a melodic selection of new and already known songs by some talented artists, including Brydie Tong & Francesco Mami, Clarian, Dachshund, Dan Buri feat. Felix Raphael, DKA, Dole & Kom, Dubelu & Thds, Jigger Moon, Juanma Sanchez & Cosmogram, KMLN & Roderic, Marco Tegui & Night Vision, Niko Schwind & Carsten Rausch, Nilu & Kaimo, N´to, Pauke Schaumburg, Purple Kaiser, She Knows, Tantsui and Umami. It is time to bring back the memories and forge new ones with this amazing package of hot music! Love it!
Jigger Moon

- Where Do You Go? (Niko Schwind & Carsten Rausch Remix) 07:35

116bpm Amin

DKA, Zaccaria Malak, Sinead Maya

- You And Me (Original Mix) 07:46

120bpm Emin

Umami

- Das Horn (Original Mix) 06:44

119bpm Emaj

Dan Buri, Felix Raphael

- The Fallen (Original Mix) 07:07

120bpm Dmin

Purple Kaiser

- Spreeside (N'to Remix) 05:06

120bpm Amin

She Knows

- Lost In Translation (Original Mix) 05:48

117bpm Fmaj

Juanma Sanchez, The Cosmogram

- Goddess (Original Mix) 08:35

120bpm D#min

Night Vision, Marco Tegui, Starving Yet Full

- Save Me (Phonique Remix) 08:02

122bpm Gmaj

Pauke Schaumburg

- Capri (Original Mix) 06:27

118bpm A#min

Dachshund

- Weightlessness (Original Mix) 06:15

125bpm Fmaj

Dole & Kom

- Together Onetime (Original Mix) 06:59

124bpm Gmin

Tantsui

- Frozen Stars (Original Mix) 05:06

122bpm Gmaj

Clarian

- Toad The Mighty Sword Swallower (Original Mix) 05:54

118bpm Amin

Francesco Mami, Brydie Tong

- Equinox Calling (Original Mix) 06:12

119bpm Gmin

KMLN, Roderic

- Aurora (Holger Hecler Remix) 08:19

110bpm Dmin

KAIMO, NILU (DK)

- Botafogo (Original Mix) 06:28

109bpm Amin

Dubelu, thds

- In Paris (Original Mix) 05:18

107bpm F#min
Download: NiTROFLARE - ALFAFILE